欢迎光临
VIEW DISCLAIMER
HIDE DISCLAIMER
21Offer applies to 12V batteries only. Offer valid from December 1, 2021 to January 31, 2022 at participating GM Canada Certified Service dealers. Customers who receive the no-charge battery test during this period will receive coupon for an instant rebate of $20 (before tax) on a new ACDelco® battery. Coupon must be redeemed during the offer period and must be presented at the time of appointment. No-charge battery test will be completed by the dealer with a handheld battery tester. Customers purchasing a new battery with the instant $20 rebate must have the battery installed by the same dealer who completed the battery test; rebate can only be applied towards battery in same vehicle on which the no-charge battery test was completed. Offer available to retail customers only. GM Canada reserves the right to cancel, modify or amend the offer without notice. Conditions and limitations apply. See participating dealer for details.
欢迎光临
尊贵的客户朋友们,
全球汽车芯片缺货,导致汽车制造商商产能下降,目前店内的凯迪拉克车款主要以工厂订单及预订在途车辆为主,目前所有新车均为2022款。
凯迪拉克品牌历史上第一款电动车LYRIQ正在火热预售中,预计2022年秋天量产,越早预订越早享受!
免费提供旧车评估回收服务, 让您无忧省心.
凯迪拉克所有车型均提供 免费4年8万公里的高级保养赠送.
英雄奖励项目—医生, 护士, 911工作者等.
无与伦比的推荐人奖励项目. 介绍您的亲朋好友来买车, 可获得高
达$100元现金奖励
喜欢凯迪拉克的朋友们,请赶紧预订起来吧!
请联系我们的中文销售专员了解更多信息
Bill CHENG (程为然)
手机: 647-855-0060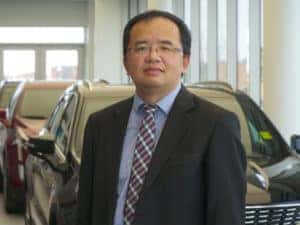 微信二维码如下: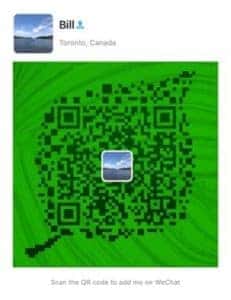 欢迎访问ROYFOSS Woodbridge店官方网站 www.royfosscadillacwoodbridge.com 查询更多新旧车辆信息.
*优惠项目需要满足厂家条件,不可以自由混搭.
*Roy Foss拥有对此次活动的最终解释权.